How to avoid steep online fees for booking your holiday - book direct!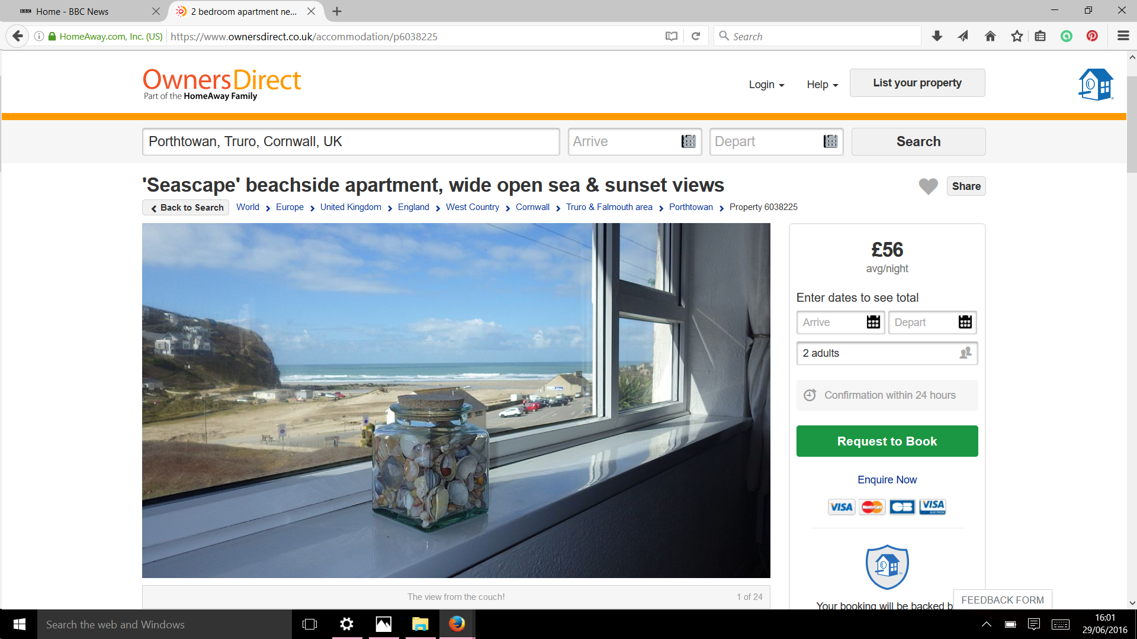 Increasingly online travel agents such as TripAdvisor, AirBnB and now Owners Direct/HomeAway are charging both owners and guests heavy commission and booking fees to use their sites. But there is another way. It is usually cheaper to book with the owner directly and many owners (including us!) can take credit cards, which gives you similar payment protection to that offered by the online travel agents.
So how do you find holiday properties that take direct bookings? There are a number of ways.
Search Google for the name of any property that takes your fancy. Many owners have dropped hints in their listings about their own websites where it will be possible to contact and book with them directly.
Try sites like Independent Cottages, who verify all their owners and allow you to contact and book with them directly without fees.
If you 'do' Facebook, there are a growing number of groups for owners to advertise their quality 'book direct' holiday accommodation.  Try Book your holiday direct with the owner for properties in the UK and France, or Cornwall holiday homes from owners, which is especially for Cornwall holidaymakers and owners.
Local tourist information sites such as Visit Cornwall are also worth a try - they have a wealth of information about your preferred area as well as high quality listings for accommodation providers, restaurants and local businesses.
Due diligence is important no matter how you book - bear in mind that anyone can list on sites like Owners Direct or Airbnb in a matter of minutes, so they are not necessarily safer than booking direct.
Always do your own research. Check the property's online presence - if they have plenty of good information on their website, Facebook page and other listings sites, perhaps corroborated by a phone conversation, this should reassure you that they are genuine homeowners simply trying to connect directly with you to avoid you both having to pay the big boys for the privilege.
So, happy hunting and I hope you find your perfect holiday home soon!