Great gardens of west Cornwall
If you like to visit beautiful gardens, there are plenty to choose from in west Cornwall, just a short drive from Seashells.  Here we list our favourites, all of which have provided many a great day out for us and the kids in the long school holidays.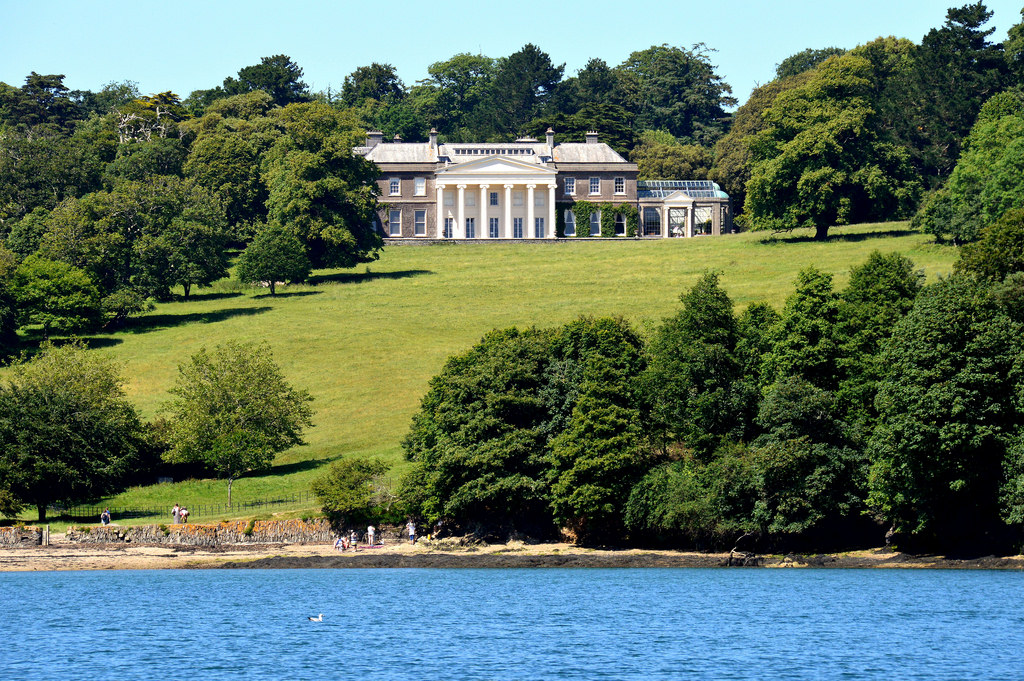 Trelissick, a majestic National Trust garden on the beautiful Fal river, can be easily reached by car from the B3289 Truro - Falmouth road, or for a more interesting entrance take a boat down the river from Truro, enjoying the lovely views as you go.  The centrepiece of the garden is Trelissick house, which offers sweeping views over parkland and down to the Fal estuary from its handsome columned portico and is a pleasure to explore.  The garden itself offers meandering paths through exotic plants, herbaceous borders, woodlands and hidden valleys, which eventually take you down to the water's edge and your ferryboat home, or a ride across the river and back to thrill the kids and watch for wildlife.  This is a great spot to enjoy an ice cream from the small entrance hut by the river, or indulge in a cream tea or delicious lunch in the lovely café further up the site.  The garden also offers some fantastic seasonal holiday activities for children (see the website for details) and a lovely gift shop. Photo credit: Robert Pittman.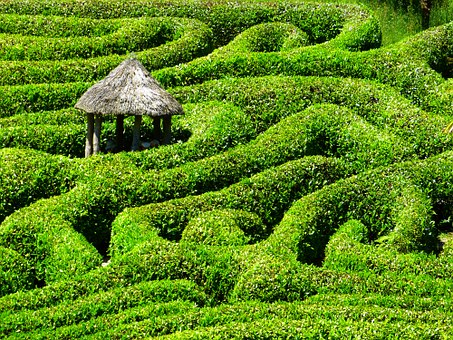 Glendurgan is also a National Trust garden full of exotics and beautiful planting, with three valleys of sun and shade loving species to explore before finally reaching the little beach at the bottom of the site, in the mouth of the gorgeous Helford estuary.  From here you can take a walk along the estuary to the little village of Helford Passage for a lovely lunch at the famous Ferryboat Inn or simply a delicious ice cream while watching the sparkling water and little boats going by.  The gardens themselves also have a great café but the main attraction of course is the large cherry laurel maze, which children and adults alike will love to explore.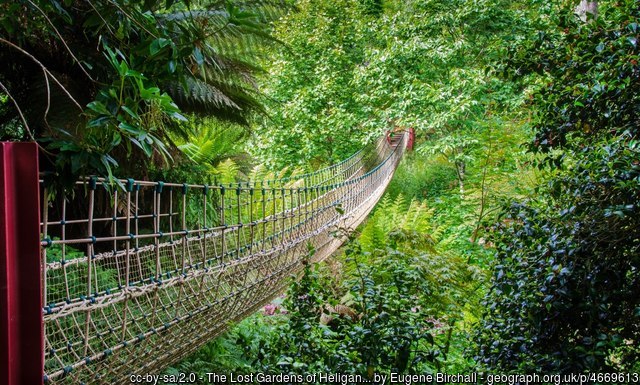 Our final choice for our top three is the beautiful Lost Gardens of Heligan, which have so much to offer it's hard to know where to start.  This garden was the brainchild of Tim Smitt, of Eden Project fame, who discovered a hidden and overgrown garden which had been all but abandoned after the first world war, and slowly brought it back to life.  It now offers a multitude of experiences, from parkland and farmland walks, to beautiful herbaceous borders, lovely Italian fountains, sunny lawns, winding paths through ferny grottos, a walled kitchen garden and jungle-like hidden valley, complete with large rope bridge that the kids will love.   A number of events throughout the year, including seasonal plays and storytelling, den building, a Christmas fayre, harvest suppers and seasonal kids activities complete the experience of this truly wonderful place.
There are many other gardens to explore in west Cornwall and beyond, both National Trust and private – if you have a favourite, let us know below – we'd love to hear them.