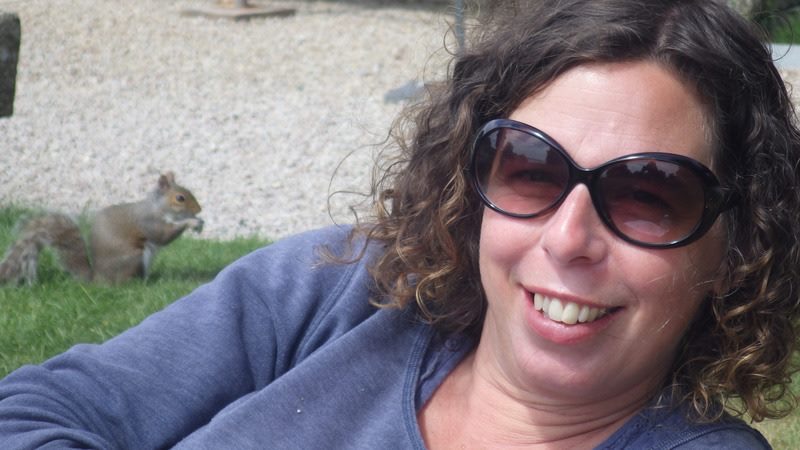 My husband and I moved to Cornwall 18 years ago as we love the area and the wonderful way of life it offers.  My family were originally from Cornwall and I have fond memories of happy childhood holidays here.  Moving back to the county felt like returning home.  Both our children were born here and are now thriving 16 and 13 year olds, allowing me more time to concentrate on our little holiday rental business.  My husband Ash and I also have day jobs working for an environmental organisation. 
Buying our apartment….
We bought Seashells in December 2015 and stayed there for the first time over New Year which was a wonderful way to celebrate our new home from home.  Although the weather wasn't great, I spent hours cozied up in the living room, just watching the endlessly changing winter seas and skies.  We spent the first 3 months of 2016 painting, decorating and making Seashells ours, adding all the little personal touches we needed to make it home.  Not long after we caught our first sunset over the sea from the apartment, which was absolutely amazing and made it all worthwhile. 
Our ethos….
We aim to provide a great service at great prices.  In running our holiday home I like to put myself in the shoes of our guests and think about what is important to me when I go on holiday.  A good price and the convenience of having all the essentials available when I get there are things I appreciate when I go away, and things I have tried to provide at Seashells. 
That's why we like to take bookings directly from our guests if we can, so we can provide them with the best price possible.  I have also tried very hard to think of everything that our guests might enjoy, or that might make their stay that little bit more special.  If you can think of anything that is not provided, but that would make your stay more comfortable and enjoyable, please do let us know.
We are so pleased that all our hard work has paid off and that our guests seem to love Seashells as much as we do, judging by the comments in our guestbook and online reviews.  We hope that you will come and spend a week with us by the beach and see for yourself!
Jenny
ps you can read a little bit more about us here.